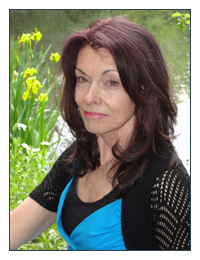 Fall & Recovery
From the introduction to the book Fall and Recovery:
When speaking of poetry, the award winning poet, Stanley Kunitz, wrote as part of an introduction to his book, Passing Through, "The craft that I admire most manifests itself not as an aggregate of linguistic or prosodic skills, but as a spiritual testimony, the sign of inviolable self consolidated against enemies within and without..."
In order to master our craft we must be diligent technicians. But poetry is so much more than a clever manipulation of language. For me, poetry is an honest rendering of my journey as a spiritual being as I relate to my creator and the world in which I move.
As human beings we all share in the joys and battles, the victories and defeats of life. We must face reality-the truth-because when we don'آt, we experience consequences. God never gives up on us; all these consequences are opportunities to grow, to accept reality, to face our fears-our pain.
This book is an account of my journey. Although it touches on a variety of seasons in a sixty year span, it was written over the past three years while I have been working with women in recovery. As program Manager of the City Light Home for Women and Children (with Boise Rescue Mission Ministries), I am engaged in intensive work with women in recovery. These women, who have fallen into the hole of addictions drugs, alcohol, depression, anxiety, self (absorption) idolatryظ€¤and a host of mental illnesses related to abuse and addiction, arrive at our City Light home to work their recovery as they learn to turn to the Lord for their life.
We'آre all in recovery; the addictions are too numerous to mention here. The bottom line is always whoever or whatever we cling to (our attachments), other than our Creator, in order to numb our immediate pain, will block our growth and cause us serious, long term trouble.
Fall and recovery fills the Bible, from Genesis through Revelation. This is just another story of one personظ€آs journey, reflecting many falls and many recoveries.
Because God is the ultimate reality and has graciously given us free will, He never forces our hand. We are free to use our space and time in any way we choose. But if we accept His free gift of new life, we are in for a spectacular adventure-we can be all that we were created to be. When we let go of the controls, we are in the hands of the One who created us. Time is short; let us choose well.
Echoes of the Nassau Beach Hotel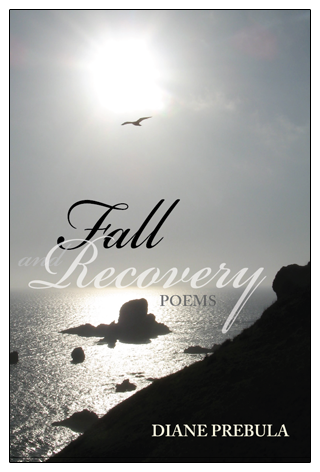 As we walked off the elevator into the halls
and shops of this old hotel, the guard looked up
with eyes as quiet as the ocean that slow-slides Cable Beach.
Young and black, his skin shined around his smile
as he and his bench mate waved us to the shore front doors.

Ghosts of performers from six decades
played in the gardens close to the pools, near their hand prints
signed in a concrete path, overlooking the aqua sea.
We swam in clear water, watching fish
in the ocean that calmed our rush

on the beach beneath the Bahaman sky.Charming me
into buying t-shirts, a local lady with dark skin
veiled in yards of white cloth, worked this lazy coast
while two teen aged girls chatted like black birds,
smiling as they braided and beaded my daughter's long hair.

Our room, leak stained but spacious and full of sun,
welcomed us back. I stared long from the open balcony;
the ocean stretched out before me, crayon bright, and ruffled in sand
almost as white as our favorite hawker'آs dress.
And to my left, the gardens rustled around the pools and tattooed paths.

All of this will soon disappear when the wrecking crew arrives,
before the end of the year. This news filled the air like smoke
while we were passing through the columned foyer. But for now,
local music echoed down historic halls, as we traveled the marble floors
one final night. How quickly beauty grows delicate, invisible, and tumbles away.

Copyright © 2011 Diane Prebula, All Rights Reserved!

Home

Magnolias open the spring, jogging the mind of April
to expect a rush of glory, flashes of color. Patches
of mountain snow squint and shrink in shafts of light.

When I left the house this morning, I turned to face
the nodding heads of tulip pops bursting their green hoods.;
Everythingظ€آs moving fast, like these clouds running through the azure.

When bush buds break with the leafing trees, I'll call
from the Oregon coast. Your name will rise
on the sliding waves, and rocks will echo the sound.

When silence finally drops, my mind will soak
the quiet; only Your name will rise, now and then,
reminding me that home is always now, always Your call

absorbing the mist of time, releasing a silent shout
to the ocean sky as clouds blow through. So I pad
the path home where the air is lighter than the notion of spring.

Copyright © 2011 Diane Prebula, All Rights Reserved!

Snow

1. When the cold rushed in with snow in its wake
we would fly fast over the hills on toboggans
or practice our tricks all afternoon
skating the local pond

until our hands and feet froze numb;
we would warm up in the small hut
as we stood by the wood stove
until we loosened up enough to resume our fun.

2. Decades of seasons have passed through the branches
of the old catalpa in the front yard.
As the snow fills the air today,
sixty years flutter by in a breeze

like the branches releasing arm loads of birds,
like a troupe of dancers exiting the stage
in a quick cannon of turns, like pages
fanning fast from the barely moving thumb.

3. A small voice nudges my mind
and the center of my self
eliciting a silent avalanche
of understanding-- wordless.

For a span of rest, I am able to dwell at one
with my creator, without a thought
with my beginning, my end, and this shallow breath
together, today, in a whisper of drifting snow

Copyright © 2011 Diane Prebula, All Rights Reserved!

To Iris, My Daughter

Tomorrow is the first day of spring. Clouds open
their gates and snow escapes with the madness
that a critical deadline elicits. To those of us
who enjoy long breaths of distance from any imperative,
we gather in the pause that follows surprise.

Amused, the sun casts its countenance into the moment.
The snow disappears as it came - all at once.
I am damp with the humidity and joy
of this brief outpouring. The iris stalks grow taller.
When they bloom I will think of you and this moment.

Copyright © 2011 Diane Prebula, All Rights Reserved!

Disappearance of the Nye Beach Hotel and Cafe

Dance concerts, jazz gatherings, the Monterrey Rock Festival,
Hendrix, and four decades of performing arts
shake our senses in color-surround walls
postered in a vibrant reminder---
while the west end opens its glass doors to the Oregon ocean
and the garden deck beckons.

The old guy in the foyer at the front desk,
staged three steps up, shakes his head of long white hair
at the squawking parrot who could have flown out
from this festival of rainbow posters.
We feed on espresso, ocean air,
and the psychedelic drop into yesterday.

Splash me over this wave in colors that soak us
in a bloom of passion, infused and driven to fly--
no gracious restraint this time
And that was the last time we would rock
and tumble the waves of hippie bliss
at the Nye Beach Hotel and Cafe

One year later, I stand here with my grown kids on this vacant lot
my world ripping for the moment, like the tearing clouds that disappear fast.
in this ocean sky. The tall grass, by the remains of a deck, still leans in the wind.
The water is sparking the sunظ€¤a mirage, floating a carpet of diamonds,
beyond a ghost hotel. These days seep into my bones. We can come back,
but we're always changed.



Copyright © 2011 Diane Prebula, All Rights Reserved!





Ineffable Cost

I would like to understand the voice of my anger;
it speaks in a language that is rough and shaky with age
and it breaks in rudely, when I stand alone, like people who press
too close, spilling their need for dominance
into the air like thick humidity.

Early on, my anger lies, small and silent, like a stone.
But if this stone lodges in my shoe
I canظ€آt walk far without discomfort, which grows quickly
into distress when a hard rain breaks cold
and Iظ€آve lost my way in a mental fog

that grows thicker in my exasperation. That'آs
when I break, like a head through the windshield
in a high speed crash. I stop dead at the end
of my scream, numb and hypnotized
by spinning wheels. I have rolled and I lie

in the smoke and ash of my undoing.
But I stand and walk again, in repentance,
without the grief and distressظ€¤renewed. I ponder
the mercy and forgiveness I own, and the ineffable cost
accrued by us the redeemed, the self absorbed.

Copyright © 2011 Diane Prebula, All Rights Reserved!



Maranatha

An almost imperceptible breeze enters,
and the pre-dawn birds break the ebony skin of silence.
Their distant enthusiasm moves forward,
closer, like a slow tide

The water touches my toes
as the eastern drop of the dark dome opens
slowly - for a short curve of moments.
The whisper of light amplifies and You break through me.

You greet me like June and September.
I don'آt want to let you slip my embrace,
but You are water and air; I am breathless
and thirsty for you alone.

You circulate and leave like the wind slips
between the fingertips of trees. No longer breathless,
I rise. Let the earth rejoice; let the people
be glad that You are Lord.

Copyright © 2011 Diane Prebula, All Rights Reserved!