Wild Horses Run - Beyond the Sugared Hills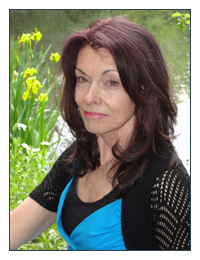 Introduction



Hermann Hesse, Nobel Prize winning novelist and poet, alluded often to the frozen heart of our culture as "an age which recognizes only money and numbers and has lost its soul."

Much of his thinking and perspective speak to the heartbeat of our post-modern era ;and he died in 1962.His writings attest to the unpoetic world he lived in - how much farther has our world fallen today. According to Hesse, "the excessive emphasis on the fast paced instant way of life is undoubtedly the most dangerous enemy of joy."He goes on to say:
In the end all art and especially poetry has only a raison d'├زtre if it offers more
than entertainment, but has a direct effect on life, provides solace, clarification,
counsel, aid, and fortification in life's struggles and helps overcome what is
difficult in life.
His definition of poetry leaves a wake of inspiration and truth.

My poetry and life spring from great dependence upon the Lord, my creator, my love, my light, my life. Hesse had intense spiritual struggles due to his upbringing with legalistic parents.My spiritual battles stand in contrast to his; I embrace Christ in both His great grace and His holiness.Nonetheless, many of Hesse's ideas and struggles regarding our twisted culture reflect my own.The battles cut deeply and my trail of blood and tears follows my Saviorظ€¤I am desperately determined to walk in His joy and peace as I carry the cross that accompanies me in accordance with the path He created me to take.He promises this and much moreظ€¤an abundant life (not as the world gives) as we face the struggle to seek Him first, above everyone and everything in this fallen world.Only through His Spirit do we walk in victory as we battle the world, our human nature, and the devilظ€¤and battle we must, but not alone.

I have written Wild Horses Run - Beyond the Sugared Hills over the past three and a half years during a season of rich but painful fluctuating experiences resulting in - cold fear, economic instability, loneliness, periodic confusion, spiritual growth and assurance, as well as intermittent dark night desert wanderings. I pray that this poetry provides some of the solace, fortification, and help in overcoming that is reflective of Hesse's poetic aspiration.



Years of Watermelon Ice

I think about days where we hiked
the creeks or rode horseback
through fields and desert
until we reached the river and hills.

Years of watermelon ice
and strawberry lemonade spring
and summer dripping
like ripe, red fruit over lips.

Smiling faces washing over
the canvas of those days
heartfelt welcomes
arriving like an easy September rain.

When You feel distant though I know
You're still close and I walk alone
just a little too often, You wash me
in these cascades of renewal.

Copyright 2017 Diane Prebula, All Rights Reserved!





Wild Horses Run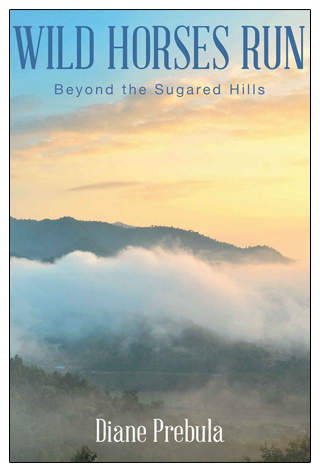 I watch the hills blur through transformation
fast forward or rewind. His time
releases winds of revelation.
Wild horses run. Time has erased
the homes on the heights, and reduced
the moment to simplicity. Rivers run clear.
I watched you suffer. I watched you heal.
We ripped apart in slow motion,
and you let me go.
Since you couldn't have all of me
you wanted no part of me
maybe this was the deepest cut.
Wild horses run. Time has erased
the homes on the heights and reduced
the moment to simplicity. Rivers run hard.
I pushed upstream and saw you suffer again
time stretched the distance.I disembarked
and He ushered me through your door-blind good bye.
The next day we found you at home
in your chair-your breath already gone.
The picture etched, awash in tears.
Wild horses run in a blur. Time dissipates illusion.
I don't despise the day of small things; His vision
courses through the ordinary rivers, winds, and years.
Copyright, 2017 Diane Prebula, All Rights Reserved!
It's a Beautiful Day
Leaving the city again
always a good thing.
Beautiful day, but no inspiration.
That's ok.I need the rest.
Settling in to the woods, the forest.
Empty, lost, getting older the feelings.
I try not to lie to myself,
so I am tossing this nonsense to the wind.
Neil Young and Van Morrison
reverberate today. Lord, You've got me
cornered for now; alone,
and I love and hate it both.
You've got the plan; You always do,
but this transition strangles to release
strangles to release. I'm adjusting, I think.
I know very little; it's a beautiful day.Thank You.
Copyright, 2017 Diane Prebula, All Rights Reserved!
Beyond the Sugared Hills
This long awaited winter sun
splashes your face in a rush
of favor. Your eyes receive
lazars of nourishment
that quench your flaking soul.
Beyond the sugared hills,
white with a shaking of snow,
you cast your gaze. You stand worn
from flashes of change that rattle balance
like the wind in its cage of branches.
You fix the eyes of your soul
on the One who takes you in your frailty.
He continues to whittle you
to reflectthe unseen silver air
beyond the hills of your hope.
Copyright, 2017 Diane Prebula, All Rights Reserved!
Come, Lord Jesus!
I'm glad to see the ridge
of white clouds above the mountains.
It reminds me of possibilities,
distinctions, hope.
Blue air is a blessing so easy to assume.
You help us see the variations
that You are opening
beyond the shadows, the battles,
and the dimensions of darkness
that clamor to dim
our vision of You.
I'm getting tired, and these flies keep buzzing
"Angel of Montgomery" running through my brain.
Only You, Lord, can build us up again
and revitalize our flaking bones.
Copyright, 2017 Diane Prebula, All Rights Reserved!